Summertime is Sunscreen Time
Announcing our newest reef friendly arrival
TIZO Sheer Botanicals SPF 45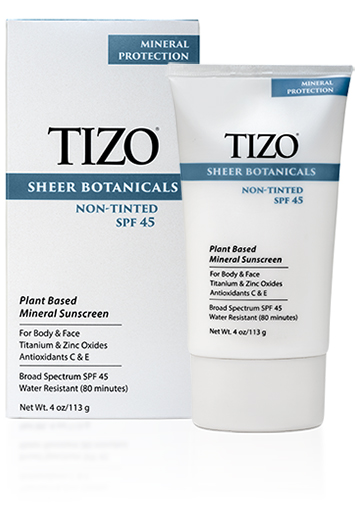 Sheer Botanocals is a plant based mineral sunscreen formulated for body and face. This sunscreen is reef friendly - a must if traveling to Europe, the Keys, or Hawaii. Free of chemicals, dyes or frangrances.


Now offering Dermaplaning!

This precision manual exfoliation technique removes dead skin cells with a custom dermaplaning blade. This treatment also removes most of the fine, vellous hair found on the face. Allows increased absorption of topical products, diminishes the appearance of fine lines, prepares skin for chemical peels, and produces a radiant appearance. Certain helath conditions and medications may preclude you from recieving this service. Please call ahead to verify you are eligible.

1 Dermaplaning Treatment - $70
Add to a Facial - $30
Book Now! Buy a Gift Certificate now!
Appointments & Gift Certificates
​Appointments may be made by visiting our convenient online booking site or by phoning the shop at 412-837-2593. You may also purchase Gift Certificates online. Choose to print or email your gift certificates to the recipient!