Emilaine Skincare Studio is proud to provide the outstanding Image Skincare product line for your at home skin care regimen.

Balance & Boost Gift Sets! $99
Kit includes full sizes of Ormedic Balancing Facial Cleanser, Ageless Pure Hyaluronic Filler and Prevention+ Daily Huydrating Moisturizer SPF 30.
First Class Skin Favorites $45
The perfect way to travel! TSA approved sizes of Ormedic Balancing Cleanser, Vital C Hydrating Anti-aging Serum and Prevention+ Daily Matte Moisturizer SPF 32.
Vital C Hydrating Water Burst
This lightweight gel texture formulation bursts into intense hydration releasing aflood of anti-oxidants, hyaluronic acid and peptides!
Vital C Hydrating Overnight Masque
This overnight treatment has triple mineral complex that delivers moisture to the skin locking in vital nutrients while you sleep. Perfect retinol alternative for diminishing wrinkles and smoothing skin.
Vital C Hydrating Antioxidant
A C E Serum
A concentrated essence for the skin infused with vitamins A, C, E, and a power blend of plant antioxidants reformulated for 2018. A complex of five amino acids supports healthy collagen and elastin.
Ageless Total Pure Hyaluronic Filler
This concentrated topical filler contains six forms of hyaluronic acid to rapidly smooth away the appearance of wrinkles without an injection. The perfect complement to Retinol.
Please call for prices or make a Consultation Appointment to try these new products!
Image Skincare is an internationally operated professional skincare company founded in 2003 by Janna Ronert. All of the lines of Image Skincare are paraben free.Products not tested on animals
No petrochemicals

No chemical preservatives

Fragrance composed with 100% essential oils

Respect of the environment

No parabens




Please call for pricing and availability. Free shipping on orders over $50.
Age later with Image Skincare.
AGELESS
Effective anti aging products for preventing and treating the signs of aging and environmental exposures. Enjoy Ageless skin. Image Skincare's highly effective anti aging skin care products utilize AHA blends, nutripeptides, retinols, lightening agents and anti-oxidants to produce ageless skin. Skin that looks aged, photo-damaged, pigmented, dull or tired will be rejuvenated with the use of our anti aging skin care products.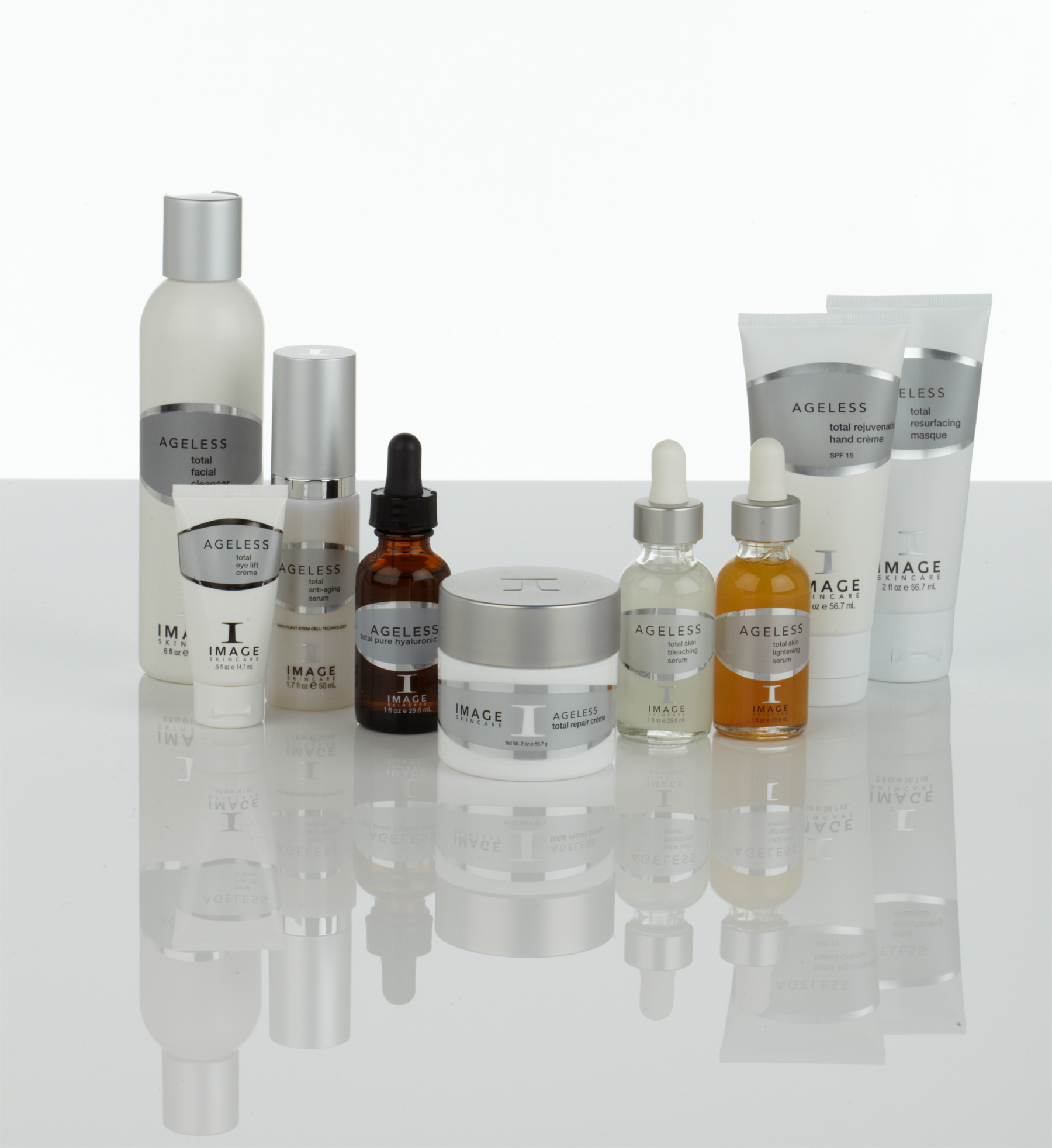 Total Anti Aging Serum
Total Resurfacing Masque
Total Pure Hyaluronic Filler
I-Prime Flawless Blur Gel
CLEAR CELL
A highly effective acne skin care line, Clear Cell fights acne, reduces inflammation, eliminates excess oil and purifies skin.
Clear Cell's medicated pimple creams offer skin care for acne prone skin and truly oily skin types.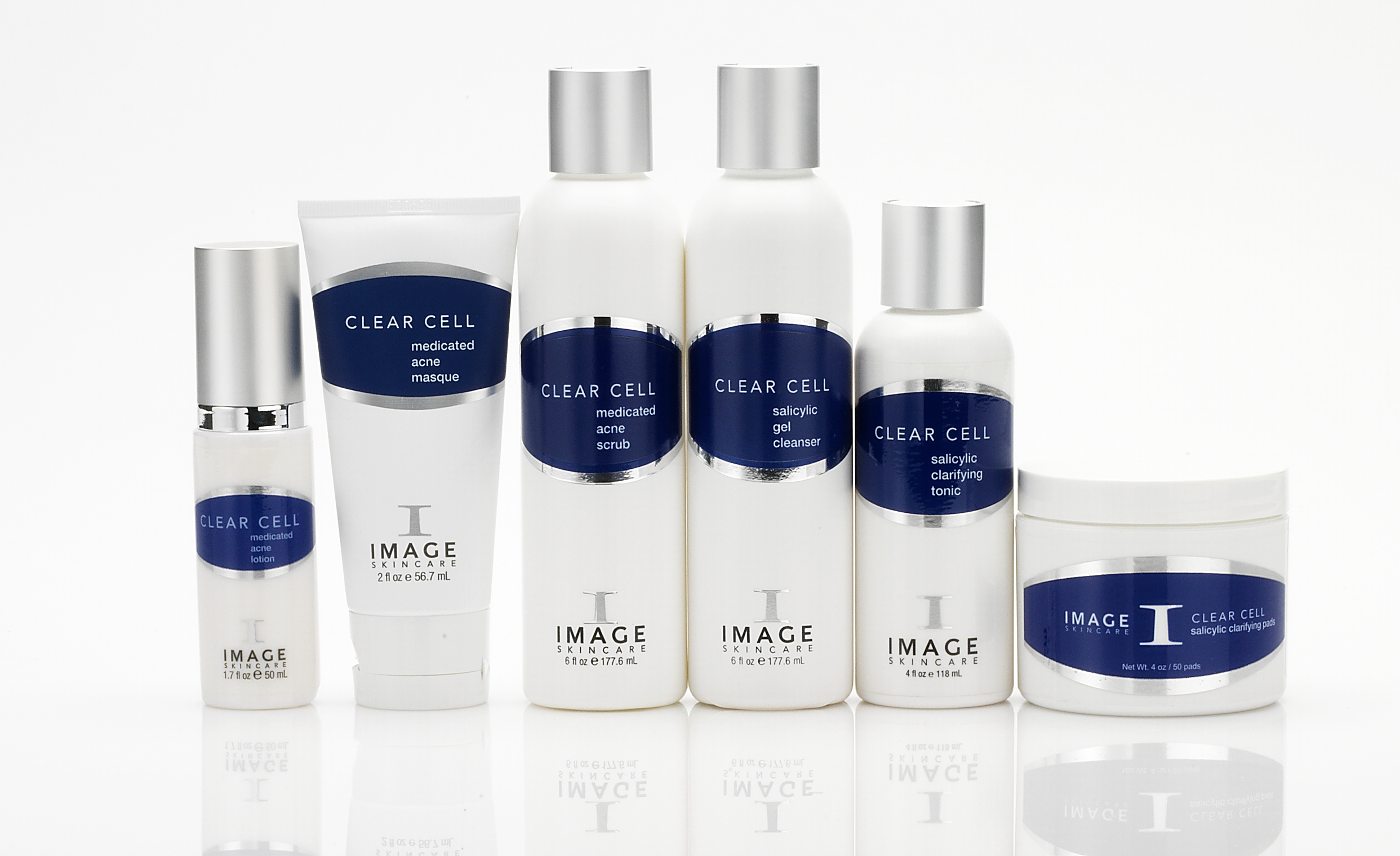 Medicate Acne Lotion
Restoring Serum
Mattifying Moisture
The MAX
Introducing the MAX™ — IMAGE Skincare's latest advancement in anti-aging. This exclusive complex supports skin's natural defense mechanisms and repairs cell damage. Available in a serum and a crème form, it delivers unsurpassed preventive measures against the effects of aging, with a unique blend of plant derived stem cell technology and nutripeptides® to help plump your skin.

The MAX™ employs IMAGE's three-phase CPN System of Correction, Prevention and Nutrition. Specially formulated pure, active ingredients provide protection at the cellular level against nutritional imbalance, oxidative stress and UV damage. It even repairs DNA.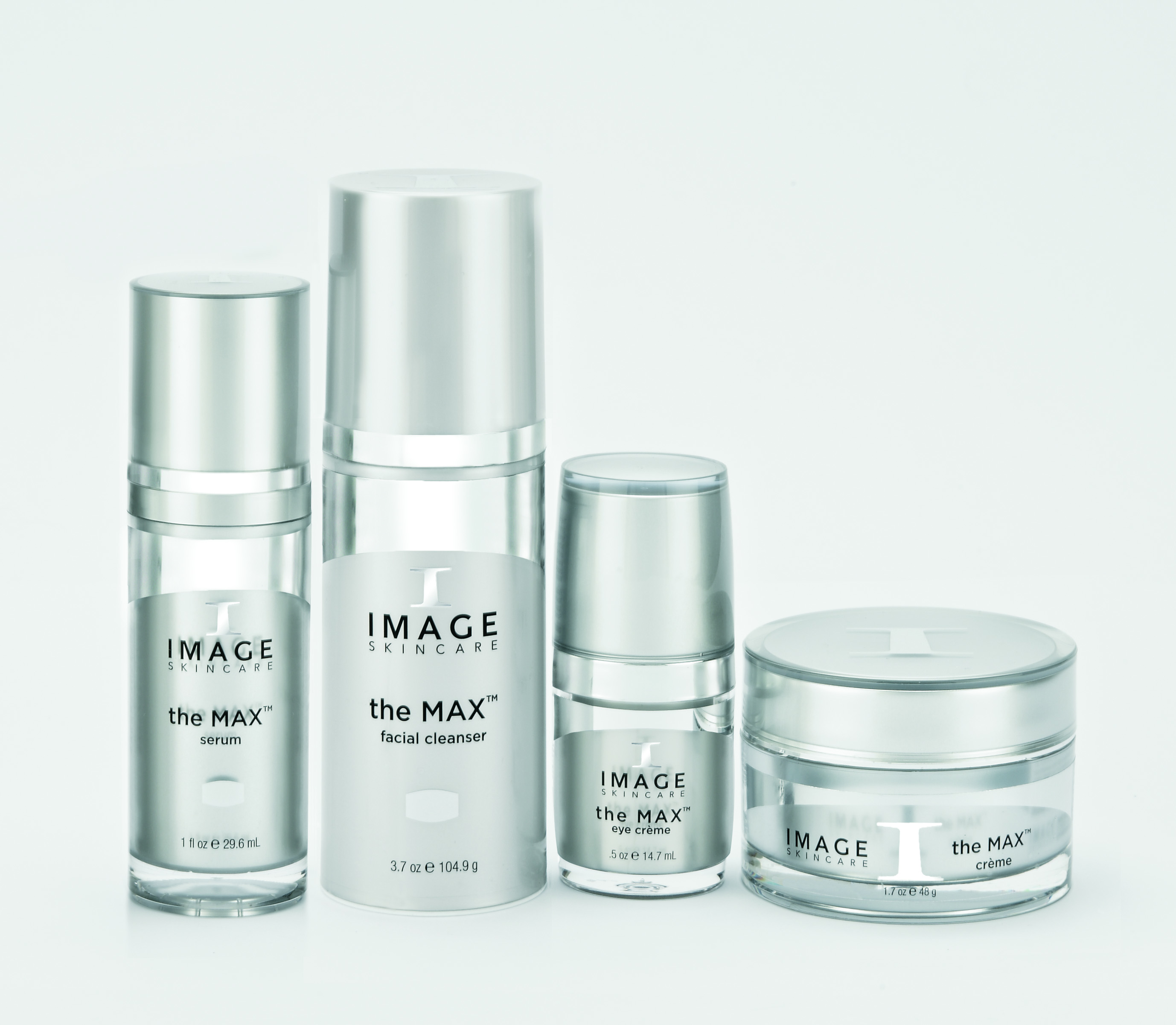 The MAX Creme
The MAX Eye Creme
The MAX Stem Cell Masque
ORMEDIC
The Ormedic product line combines the latest techniques in medical skincare with fresh ingredients to create balanced, healthy skin. These organic skin care products repair and rebalance skin for a stunning, moisturized look and feel. Moreover, Ormedic products are effective for all skin types. Ormedic organic skincare products contain soothing botanicals that create the perfect accompaniment to unbalanced, sensitive and post-treatment skin.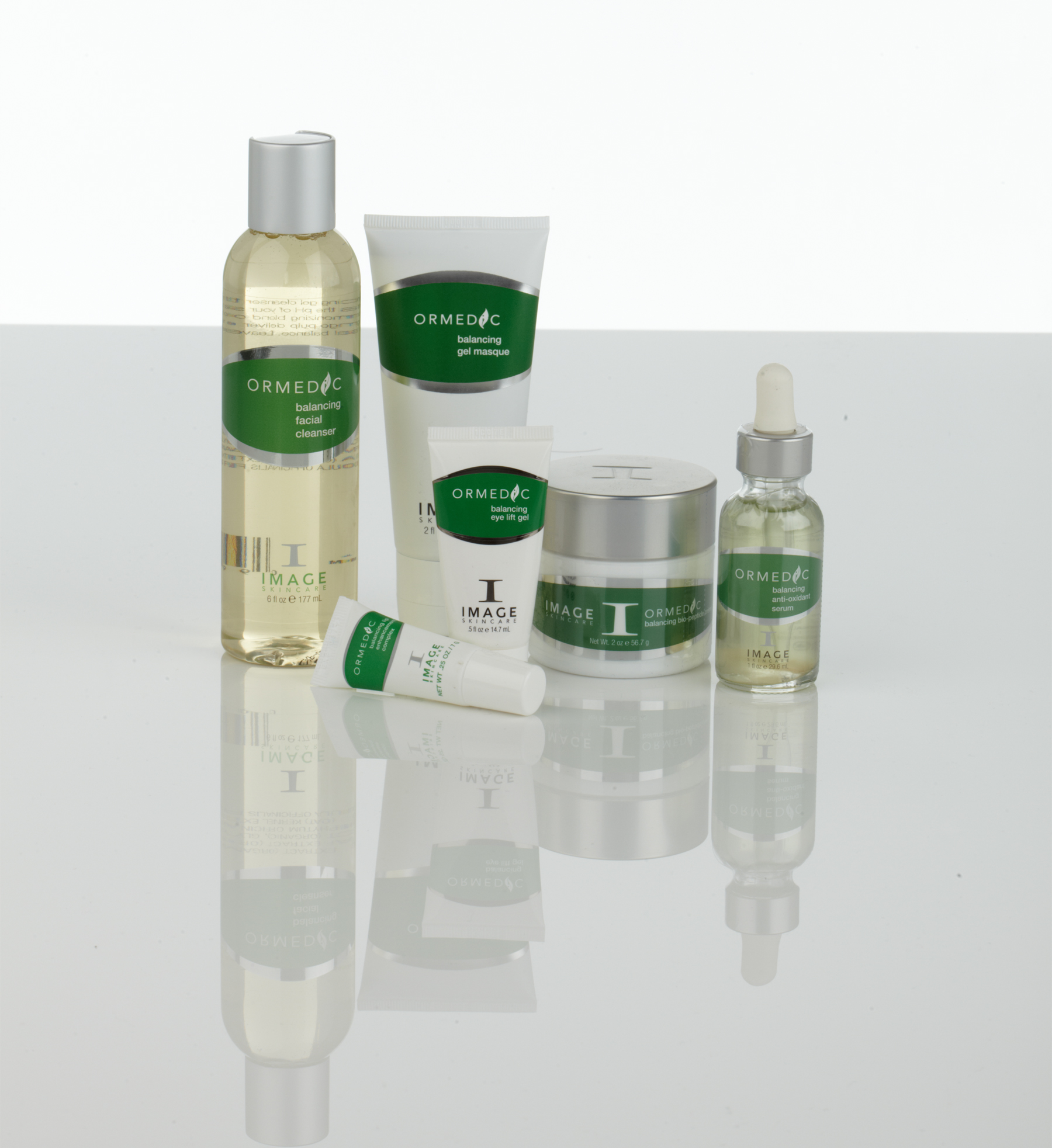 Balancing Facial Cleanser
Balancing Anti Oxidant Serum
Balancing Bio Peptide Creme
Balancing Lip Enhancement Complex
VITAL C
A product line high in anti-oxidants for ultimate protection and nutrition. The Vital C product line is ideal for those experiencing damaged or dry skin due to harsh environmental factors, smoking, stress or fatigue. Those who have sensitive skin, eczema or rosacea will appreciate the gentle and renewing properties of this line. A rich blend of natural botanicals creates a soothing and healthy way to improve skin care. Moreover, Vital C provides skin care with antioxidants that is especially important to stop the cycle of free radicals by protecting and repairing damaged cells.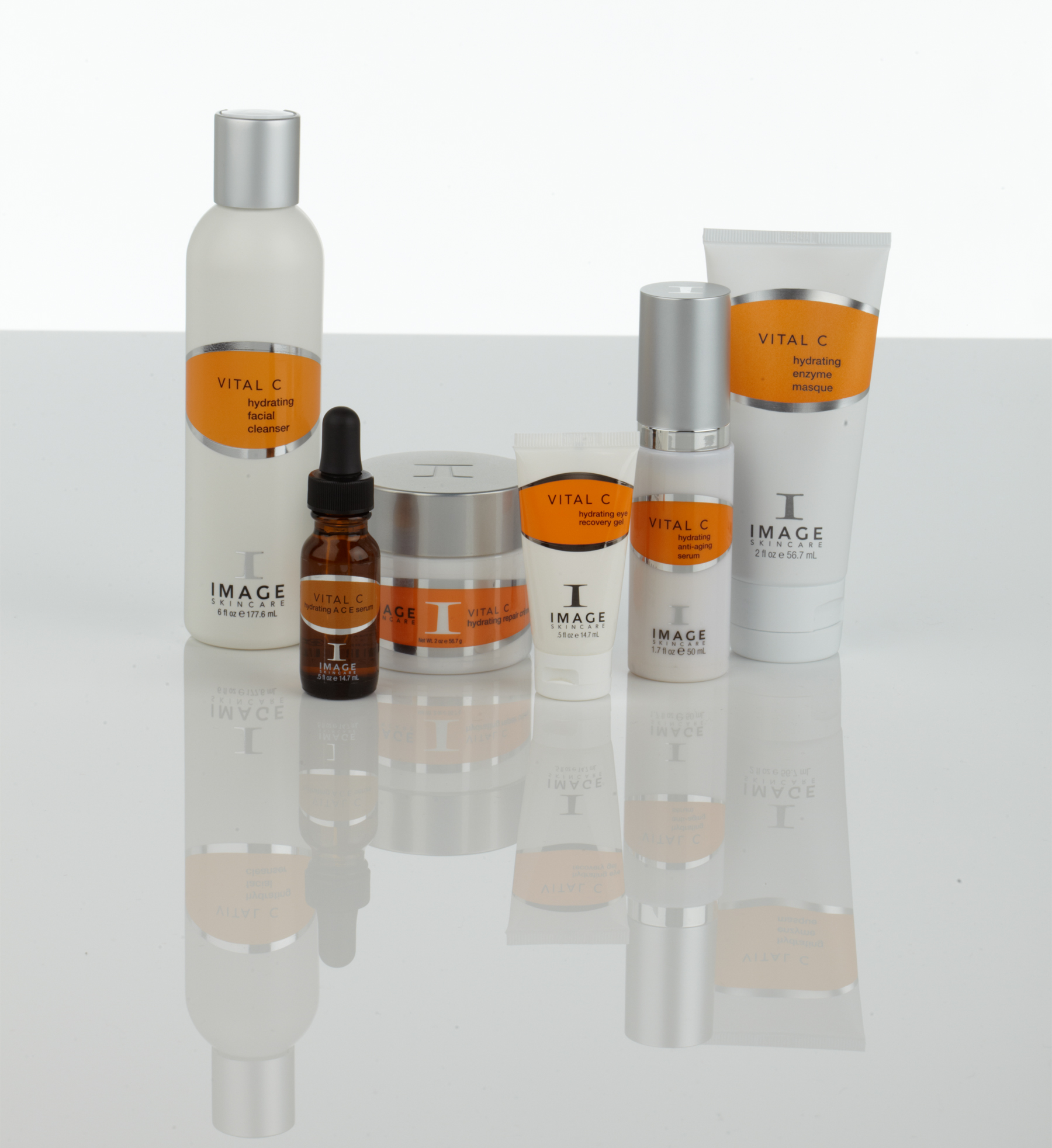 Hydrating Facial Cleanser
Hydrating Anti Aging Serum
Hydrating Repair Creme
Hydrating Eye Recovery Gel
Hydrating Enzyme Masque
Hydrating A C & E Serum
Hydrating Intense Moisturizer
Hydrating Facial Oil
PREVENTION+
Prevention + is not only a high-intensity sunscreen, but a sun protection moisturizer filled with stem cells, antioxidants, botanical SPF boosters, and a DNA Protection Complex. Prevention + uses a form of zinc sun protection rarely used in products because it's expensive, but the particles are so small that it prevents the white, cakey residue left by some sunscreens. Prevention + completely absorbs into the skin leaving it silky and smooth, and completely protected.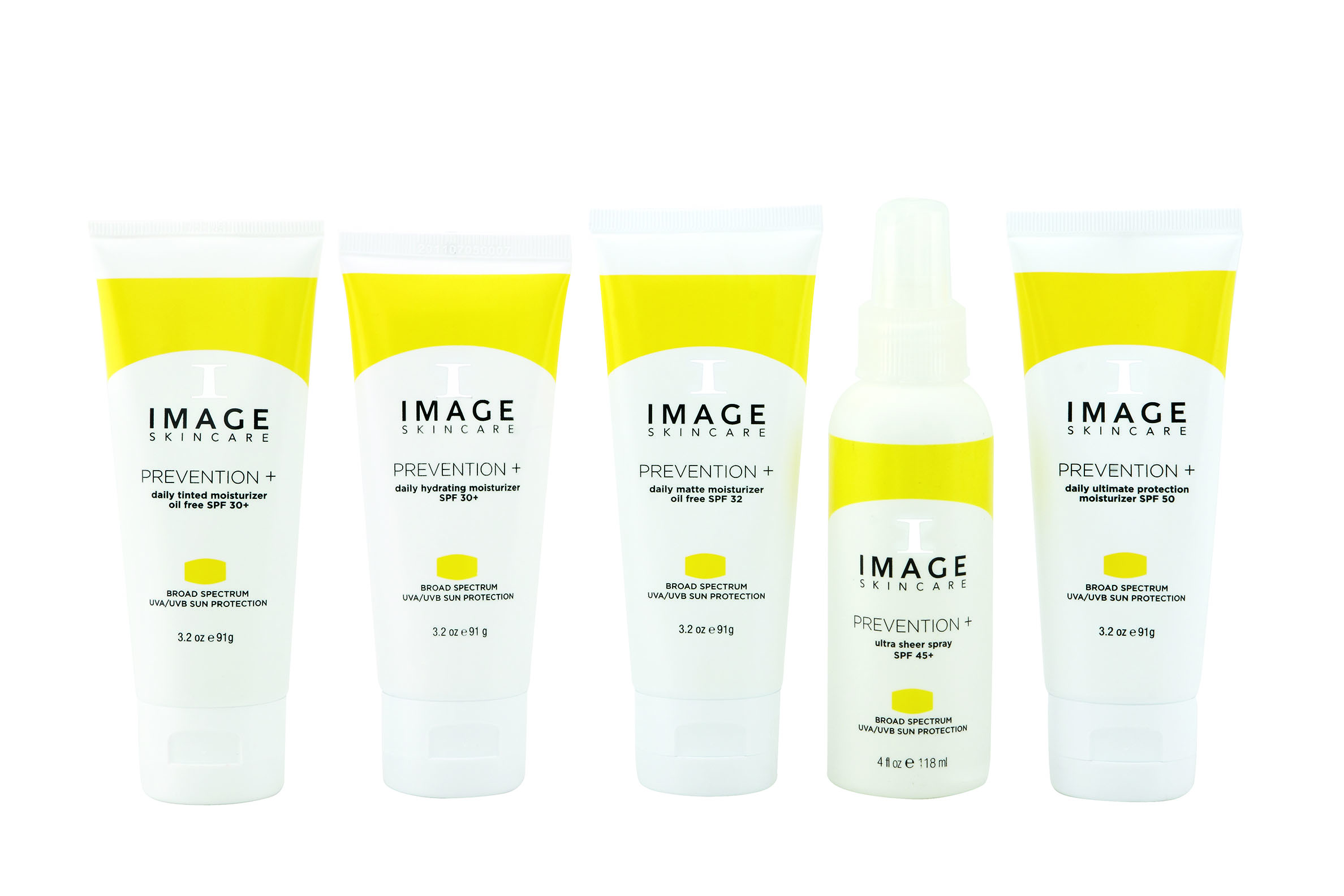 Daily Hydrating Moisturizer SPF 30
Daily Matte Moisturizer SPF 32
Daily Tinted Moisturizer SPF 30
Daily Ultimate Protection SPF 50